On 4 April 2019, in Hanoi, FECON Corporation (Ticker: FCN) and Raito Kogyo Group (Japan) announced a comprehensive strategic cooperation.
Under this contract, the two sides will cooperate comprehensively. Accordingly, besides investing to own 19% of FECON (FCN) and 36% of FECON Underground Construction JSC (FCU), Raito also strengthened the development of underground works and soil improvement with advanced technology.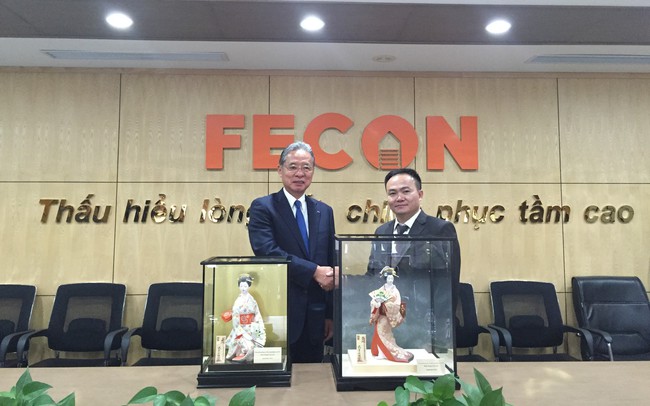 Otherwise, through this comprehensive cooperation, FECON and Raito will jointly deploy new businesses using slope stabilisation technology which has already proved successfully in Japan.
According to FECON's representative, this is a strategic and important step of the company related to urban underground works, soil improvement to prevent landslides in mountainous areas and river-side and coastal areas which are risk of collapse due to due to the impact of climate change.
Previously, FECON and Raito also jointly established RAITO FECON INNOVATIVE GEOTECHNICAL ENGINEERING JSC (RFI) in 2016.
With receiving the transfer of all convertible bonds owned by DBJ and 2,417,620 shares in the market, Raito expects to own more than 19% of  FECON (FCN) and 9,423,828 shares in accordance with 36% of FCU, Raito will become FECON's strategic investor.
According to this investment, FECON and Raito Kogyo will jointly research, develop and implement transport infrastructure projects (roads, ports, waterways), urban railway projects and underground drainage system projects in Hanoi and Ho Chi Minh City as well as preventing landslides and mitigate natural disasters projects in Vietnam and other Southeast Asian countries.
It is known that, under the cooperation between the two parties, Raito Kogyo will provide and transfer advanced technologies that Raito is one of the leading corporations on soft soil treatment, groundwater treatment, slipping treatment …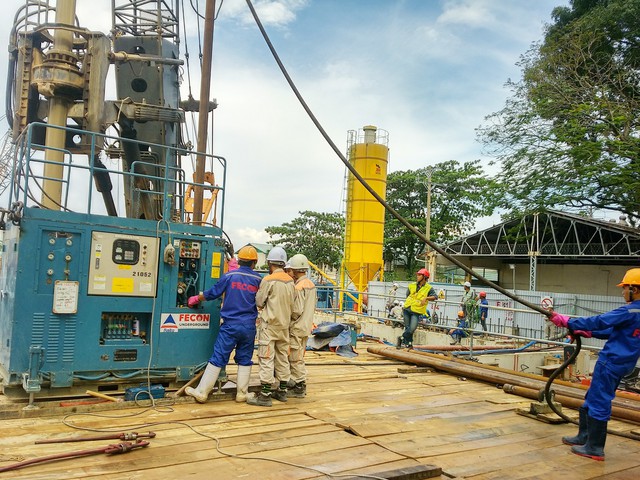 This group has also participated in developing country markets for about 10 years on the basis of construction for Japanese ODA projects in developing countries. In addition, Raito has been constructing the foundation improvement projects for subway projects in Singapore, Taiwan, Hong Kong …
According to Mr. Pham Viet Khoa, Chairman of FECON's Board of Directors, Vietnam and neighboring countries have many potentials for infrastructure development. The advantages of technology, branding, reputation and national relations of Raito's as well as the willingness to integrate of FECON will bring good competition for FECON either Raito – FECON complex.
FECON's vision of 2020 is to become a leading group in infrastructure construction Vietnam. Mr. Khoa trusted with Raito's technology and financial support, FECON would be successful in the near future.
These two parties have also cooperated since June 2015 with an agreement of underground works by Jet Grouting technology at Metro Line 1 project in Ho Chi Minh City, Ben Thanh – Suoi Tien section. In September 2016, RFI company was established. After 2 years of operation, it grew over 30%.
FRI is currently participating in a series of large projects in Ho Chi Minh City, Da Nang and Quang Ngai including XL-01 project, Golden Hill project, Package G project, Nam Hoi An project, Hoa Phat project …
Currently, Raito is one of the major construction corporations in Japan with 70 years of operation in the field of foundation construction. The company scale has been expanded with 1,016 employees. Raito has been listed on the Tokyo Stock Exchange since 1979. As of March 2018, total consolidated net assets reached 58,7 billion yen, consolidated revenue reached 100,1 billion yen.
FECON is one of the biggest underground construction contractors in Vietnam with 15 years of experience. FECON aims to become a leading investor and infrastructure developer in Vietnam. This enterprise currently has 17 member companies, including joint venture enterprises in Myanmar. In 2018, FECON recorded total revenue of VND 2,860 billion and after-tax profit of VND 252 billion, growing over 42% compared to 2017. The revenue growth target for 2019 is VND 4,200 billion, up 47%.